Norton Atlas 750 Caféracer
Building Year: 1966
Color: Manx silver grey
condition: 4/5
price: sold (sold)

Norton Atlas 750 completely rebuilt to ultimate Featherbed Caféracer. Only 2140 km since restoration. Many special parts such as alloy Manx fuel tank and central oil tank, primary belt drive, Lucas Competition magneto plus electronic powerbox, Grimeca 4LS front brake, alloy high-shoulder rims plus stainless steel spokes, swept-back exhaust pipes, chromed rear sets, extra extern (Commando) oil filter, many stainless steel and alloy parts, fresh BelRay EXP engine oil, HNW anti wet sump valve, PCV engine breather valve, etc.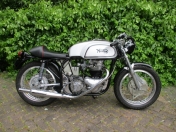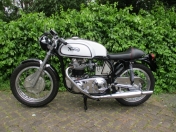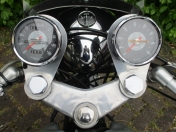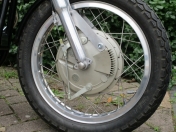 Back to the overview